Azure Property Consultants Ltd are a highly experienced and reliable property consultancy agency. Our services include commercial property investment, asset management, residential block management and commercial agency. All of which are delivered with the utmost consideration, professionalism and care.
We have successfully developed a wealth of experience, a loyal client base and a proven portfolio of success. Managing around 500 tenancies across England, Scotland and Wales, with an asset value of about £75m we are always prepared to offer more assistance to our ever-growing client base.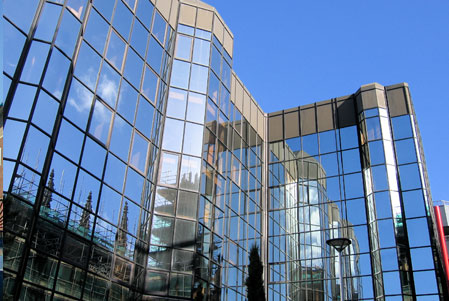 Exciting Times Ahead
Bringing together decades of experience, we are proud to launch Azure Property Consultants Ltd providing a wealth of knowledge and expertise for all things property.
Cavendish Arcade, Buxton
We are please to report that Azure Property Consultants Ltd have negotiated a deal to purchase the Grade II Listed former public baths in Buxton Derbyshire on behalf of one of our highly respected retained Clients. The property is currently a prime retail arcade.
I have used West & Partners (now Azure) for over 20 years to both source and manage my property portfolio and have always found the service 1st class. I have used a number of other agents during this time and none of them come close to the efficiency and professionalism of Azure. As an independent the combination of their personal service and level of expertise sets them apart from the competition. As such I would not hesitate to recommend them to any potential client. Thanks guys for your efforts over the years and I wish you continued success in the future.
Private Client
I have had the pleasure of working with the Directors of Azure Property Consultants since 2007. With their assistance and guidance we have purchased 2 Blocks of Flats and 2 Commercial Properties. We have subsequently sold the flats with their assistance too. Their level of professionalism and assistance has been exceptional. They have assisted in all aspects of the process and have been exceptional at facing and dealing with problems when things haven't gone exactly according to plan. It's at times like these that one shows your true colours and they have shown theirs. I can highly recommend them whether you buying, selling or need your asset managed. I look forward to doing many more deals with Azure in the years ahead.
Private Client
  Members of the Azure team have assissted me with the acquisition of 3 commercial properties over the last 10 years. Along with finding the investments, they also took care of all of the due diligence and  helped secure the funding required. They are an extremely professional team.
Private Investor
Don't Be Shy
Drop us a line anytime, and one of our team will respond to you as soon as possible
Email